2017 Epic ACG Fest, The Award Ceremony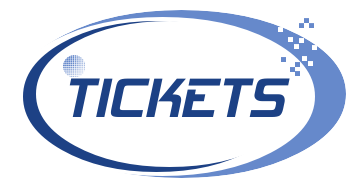 Time: 6:30-9:30PM; Oct. 29, 2017. Venue: Albany Community Center; 1249 Marin Avenue, Albany, Ca 94706
Masquerade, Live Performaces, Award Presentation, Food & Drinks
The Performers
a'Ali DeSousa, Actor, Writer, Director


a'Ali DeSousa is an exceptional talent before and behind the lens. He touches your heart with tears and laughter. A mesmerizing gaze or a well placed word reeks with profundity. He is gaining notice as a serene yet powerful and truthful actor.




The quintessential renaissance creative a'Ali DeSousa graces both sides of the lens with authenticity, poignant and impacting storytelling. An up and coming independent filmmaker he is willing to provocatively ask us to look at our stories as humans in a way we are unaccustomed.

Mawyuan Lee


Mawyuan Lee is a 16-year-old girl who is currently attending Valley Christian High School as a senior. She is very active in dance, theater, and color guard. Her passion for hosting events, reciting poetry, and performing formed when she joined a class taught by the director of DD TV to learn about being an emcee. Her first notable appearance was when she hosted Peppermill Casino's Moon Festival Celebration in 2007. She was also seen at "Same Song" in 2008 and at "For Olympic" in 2010, both of which took place at San Francisco's Cow Palace. Since then Mawyuan has hosted and performed in countless shows, from entertaining elderly citizens at retirement homes to reciting "Mulan" with the SF Chinese Musical Team to participating in Cupertino's Memorial Park's annual Mother's Day celebration for more than half a decade. This is her third year hosting the EPIC ACG Fest in the Bay Area.
Andrew J. Neis; actor, director


Andrew Neis is an American stunt performer, author and director. He attended the Academy of Art University in San Francisco. His motion capture movements were used for games like Temple Run, PlayStation Home and Silent Hill: Shattered Memories. His personal works include two books titled "Calypso Coast" and "The Source", both of which are available online at Barnes and Noble and Amazon.com, and a few short films

Avril Wang Brown
An eleven-year old girl from Fremont California who loves singing, acting and modeling. Started at age 7, Avril has been performing at various events including singing National Anthem for NCCAF (Northern California's biggest Chinese community sports event) and performed at Fremont' s annual kite festival as "Fremont Got Talent" finalist. She was starring as one of the final twelve kids in a China's kids singing TV program "Super Star, New voice" in 2014 summer time. She also performed as a opening guest appearance in "Shanghai Starz Kids Modeling Competition" award ceremony and red carpet. At age 8, she was casted and chose to play Mary in a kids short movie "Butterflies", a movie to raise awareness about autism kids. She sings both Chinese and English songs, both musical and pop, she enjoys to volunteer and perform at church events and charity fundraising events. This year will be her 3rd year to perform at annual EACG (Epic Animation Comic Game) festival. She is very horned and excited! Go EACG!
Lakeshia Davis; Actor, agent, animator
Lakeshia Davis from San Leandro Ca, she is the Screen Writer for Motion Pictures, President and CEO of American Manufacturing Companies, True2Color Cosmetics, Soul of The Earth Earthies Organics Earthies Originals and Beak Industries United States Defense Umbrella Corp. to learn more visit www.true2colorcosmetics.com

The East Oakland Sports Center's Performance Group


The East Oakland Sports Center's Performance Group has been giving Oakland youth the opportunity to perform throughout the Bay Area for over 5 years. The EOSC Performance Group consists of two groups, the preparatory group, also known as our dance minis and the East Oakland Dance Ensemble, also known as our competition team. Our dance minis are students who are new to performing and who are all under the age of 10. The East Oakland Dance Ensemble consists of students who have at least 3 years of intense dance training and are experienced performers. Past performancesinclude: In10sity Dance Competition (San Jose, CA), Works in the Works Performance Series (Berkeley, CA), and A Holiday Tradition at Dunsmuir Hellman Historic Estate (Oakland, CA).