2016 Epic ACG Fest Award Ceremony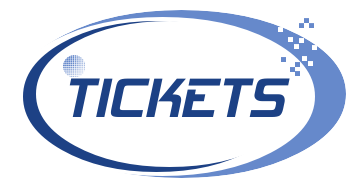 Live Performances with Food & Drink
Location: The Community Hall at Albany Community Center;1249 Marin Avenue, Albany, Ca 94706
Time:7:00PM-8:30PM;Sunday. Nov.6, 2016.
Performing Actors & Guests
Mike Capozzola, MC, Cartoonist, Comedian


Mike Capozzola is a Bay Area based Stand Up Comedian and a published cartoonist (MAD Magazine, Ted Talks, WIRED, Best of McSweeney's). He's on the Advisory Board of The Cartoon Art Museum in San Francisco. He produces and hosts the annual "Comics 4 Comix" comedy event there.
Lakeshia Davis; Actor, Sceenwriter, MC


Lakeshia Davis from San Leandro Ca, Screen Writer for Motion Pictures, President and CEO of American Manufacturing Companies, True2Color Cosmetics, Soul of The Earth Earthies Organics Earthies Originals and Beak Industries United States Defense Umbrella Corp. to learn more visit www.true2colorcosmetics.com

Mawyuan Lee, Host, Actress


Mawyuan Lee is a 16-year-old girl who is currently Valley Christian High School as a sophomore. Her passion for hosting shows, reciting poetry, and performing formed when she joined a class taught by the director of DD TV to learn about hosting. Her first notable appearance was when she hosted Peppermill Casino's Moon Festival Celebration in 2007. She recited "I am proud to be Chinese" with a small group of people at "The same Song" in 2008 and "The Olympic Song" in 2010, both of which were at San Francisco's Cow Palace. She also recited poetry at the Bay Area's mid-autumn festival in 2008.




Since then Mawyuan has hosted, danced, and recited poetry in countless shows. From hosting shows for multiple dance academies' recitals to reciting "Mulan" with the San Francisco Chinese Symphony to participating in Cupertino's Memorial Park's annual Mother's Day celebration for more than half a decade, she is active around the Bay Area




Amin Amat, Artist, Award Presenter


Amin Amat is a comicbook artist currently living in San Bruno, CA. An alumni from the School of Visual Arts NYC, he's illustrated for notable companies such as Moonstone Books, Penny Farthing Press, Coca-Cola, Twilight Pop, Scholastic Books, IDW Publishing and Zenescope Entertainment. His latest work, as cover artist and inker, in the graphic novel Bayeux, published by Tapestry Comics, debuted this October (2016).
Cosplay Showcase
Sunny's Drama Space


Formed in 2005 by director, screenwriter Suny Zhang, Sunny's Drama Space is a non-profit troupe for children's performing arts. For the last 11 years, the troupe has been actively involved in the community events in the Bay Area, aiming at carrying forward the traditional Chinese culture, promoting the performing art of stage plays, along with leading the trends of learning Chinese, speaking Chinese, as well as applying Chinese among the children in the Bay Area.
Sunny's Drama Space insists on continuously developing and performing their original kids' plays and adapted plays. Every year, the troupe presents at least one new play to the children in the Bay Area and receives big recognition. Over 10 kids' plays have been performed by the troupe over the years, including the very popular plays Ma Liang and the Magic Brush and The Kingdom of Ginseng: New Legend.
Showcase I: The Kingdom of Ginseng: New Legend
| | | | | | | |
| --- | --- | --- | --- | --- | --- | --- |
| | | | | | | |
| Natalie Nolan | Cindy Liu | Andrew Blaner | Gordon Li | Tiana Yu | Annie Liang | Tony Zhang |
Showcase II: Ma Liang and the Magic Brush
| | | | | | |
| --- | --- | --- | --- | --- | --- |
| | | | | | |
| Angela Young | Side Hu | Jason Li | Emerald Zhang | Nolan Yu | Alison Pan |