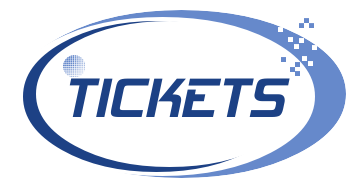 EACG is a 2-day festival open to the public. All are welcome to join the festivities, whether it be one or two days — or even just one event. We are located at the Albany Community Center, holding all Comic, Game and Cosplay competitions. Film screenings will be held on the lower levels of the building, along with vendor booths and many more.
Code of Conduct
Attendees must respect common sense rules for public behavior, personal interaction, common courtesy, and respect of private property. Harassing or offensive behavior will not be tolerated.
EACG reserves the right to revoke, without refund, the membership and badge of any attendee not in compliance with this policy. Persons finding themselves in a situation where they feel their safety is at risk or who become aware of an attendee not in compliance with this policy should immediately locate a member of security, or a staff member, so that the matter can be handled in an expeditious manner.
Badges
Hang onto your badge and wear it at all times! You will need your badge to attend any EACG functions, including all daytime and nighttime panels and events. Badges are nontransferable.
Box Office
The Main Box Office and Will Call are located outside the Reception Desk. Small box offices are set up at various venues that will sell tickets specific to that venue. All Box Offices will open a half hour before the first screening of the day of that particular venue.
Day of show tickets/Badges
Tickets/Badges are only available online until 2 hours before show time. After the 2 hour time period, you must go to the Box Office of the venue.
Will Call
Advanced ticket/badge purchases will be available for pickup at our Reception Desk, beginning Friday. Single screening will call tickets will also be available at each venue. Please allow enough time before your screening/events to pick up your tickets.
Rush Lines
We hold a number of seats in each theater/venues for Pass-Holders so there may be extra seats released just before the screening time. Please check with the Box Office to see if Rush Tickets are available for purchase.
Seats cannot be held
You must be present to take a seat. Seating is on a first-come, first-serve basis. If you are not in your seat at show time your seat may be given to someone in the Rush Line.
Filmmaker Q&As
In an effort to make the Festival a more interactive experience we encourage the filmmakers to attend and conduct a Q&A after the film. This is your opportunity to ask them any questions regarding the production of the film.
Arrive Early
To start the film on time, we must seat many people in a very short timeframe. Allow plenty of time for transportation, especially weekend nights.
Parental Provision Advised
Not all Festival films are intended for "all audiences," and few have MPAA ratings attached - audience discretion is advised. As a general rule, children are encouraged to attend only designated films.
No Previews
Screenings start within five minutes of the scheduled time. However, the festival cannot be held accountable for late starts.
Theatre Etiquette
Please silence your wrappers, voices, communication devices and alarms to ensure a quality audience experience at the theaters.
Volunteer Staff
Most of the venues are staffed by volunteers who can answer many of your questions. They help make the festival possible by donating their time so please be patient, and don't forget to thank them for their efforts.
Festival News
Repeat screenings, events, and guest updates are posted and announced regularly at the Box Office, online on Facebook, Twitter, and our website EACGfest.org
Costume Weapons Policy
No functional weapons are allowed at EACG
Simulated or costume weapons are only allowed as a part of a costume if approved by security beforehand and complied with the following:
● All costume weapons must be inspected at the Check Desk.
● All costume weapons must conform to state and federal law.
● Projectile costume weapons must be rendered inoperable.
● Costume swords must be tied to your costume in such a way that they can't be drawn.
● After each person's costume weapon has been checked, it will be tagged by security, and you will be given a wristband to wear to designate that your weapons have been checked.
● Security will escort you to the security station for inspection if your costume weapon is not tagged.
If you do not want to have your costume weapons inspected or tagged, or if you are not willing to comply with these policies, please do not bring your costume weapons to EACG.
Other Rules and Regulations
● No Handcarts, Trolleys, Rolling Luggage, or Oversized Strollers in the Exhibit Hall
● No Pets Allowed
● No Smoking
● No smoking is allowed at any event at any time and in any location.
● No Stollers Allowed in the Programming Rooms
● No Video or Audio Recording of Movie and TV Panels
● EACG reserves the right to change or modify any policy or rule at any time and without notice.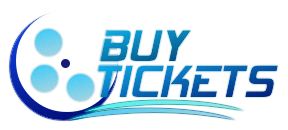 For International Film Makers/artists/game developers & Delegations:
1. Formal Invitation Letter for USA visa purposes, please send request to info@eacgfest.org
Remember, the USA visa process takes a long time so please check with your local USA embassy.
2. Airport Pick up /drop off, a specially arranged shuttle company will offer generous discounts for our guests. E-mail us for suggested providers.
3. Non-English Speakers, for all the Q&A and Panels, we do have volunteers to interpret for you. Please make a note to us at least 2 weeks prior to the event if you are in need of an interpreter so we can make appropriate arrangements.
4. There are shuttle buses between festival hotels and the venues, pre-sign up and a small fee will be required.
5. The festival packages that included airport pick up/drop off, meals, shuttles, local tours, etc are pre-arranged. Please e-mail us for sign ups.